Black
In Stock
Ships within 24 hours
Item is in stock and ready to be shipped as soon as the order is processed. Item usually ships within 1 business day. Products ordered after 4PM or on weekends will ship the following business day.
Ships within 24 hours
$17.99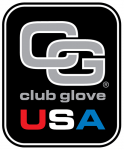 Authorized Dealer
Club Glove Fairway Wood Cover X Details
Creates the Look of a Well-Matched set While Concealing Name Brand High End Drivers
Head and Shaft Protection
Heavy Duty Zipper
Fits Left-Handed and Right-Handed Clubs

Club Glove Fairway Wood Cover X Reviews
Thanks for taking a moment to learn about our "Verified" designations.
We employ verification processes to build credibility and promote product reviews.
Verified Buyer
An individual who has purchased the reviewed item from our company and submitted their review using a process that verifies purchase history. This designation ensures the actual buyer is reviewing the purchased item.
Verified Reviewer
An individual who has confirmed their email address using our validation process. This designation ensures that product reviewers are using their real email addresses.
You May Be Interested In One of These Products

Club Glove Fairway Wood Cover X
Tradition of Quality and Design With Lightweight Easy to Remove Covers
The full manufacturer's warranty from Club Glove is only valid when the Club Glove Fairway Wood Cover X is purchased from an Internet Authorized Dealer. We will match any Internet Authorized Dealer's best price on the Club Glove Fairway Wood Cover X. The Club Glove Fairway Wood Cover X may be referred to by the following terms: WCFXS001.
<![if !IE]> <![endif]>
Phone
Customer Service Hours
Mon-Fri: 8am-7pm CST
Saturday: 9am-5pm CST
Address
Discount Golf World
2828 Broadway St
Quincy, IL 62301
Email Sign Up!
Sign up for news and sale notices. Be the first to know!