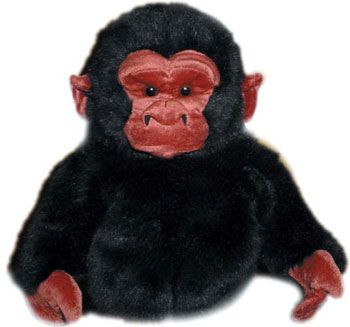 Click to thumbnail to select

0
0
(0 Reviews)
Write a Review Here

Authorized Dealer
ProActive Sports Zoo Headcover Details
Consistently the best animal headcovers around
ProActive Sports Zoo Headcover Reviews
Thanks for taking a moment to learn about our "Verified" designations.
We employ verification processes to build credibility and promote product reviews.
Verified Buyer
An individual who has purchased the reviewed item from our company and submitted their review using a process that verifies purchase history. This designation ensures the actual buyer is reviewing the purchased item.
Verified Reviewer
An individual who has confirmed their email address using our validation process. This designation ensures that product reviewers are using their real email addresses.
Product Q & A
Is there a quantity discount if I buy 20 or 30 gophers???
Saturday, June 09, 2012 08:30 AM
Answer by a Discount Golf World Expert
If you contact our Customer Service experts at 1-866-411-4349, they can help you with this question and any others you may have! Thank you and have a great day! We look forward to hearing from you!
Monday, June 11, 2012 10:07 AM
I see it says 400 cc's, but will it accomodate a 440 cc or 460 cc driver?
Thursday, December 01, 2011 07:48 AM
Answer by a Discount Golf World Expert
It looks like all the ProActive Sports Zoo Headcovers will fit up to a 460cc driver except for the Silverback Gorilla, it will only fit a 400cc driver. I hope this helps! If not please contact us at 1-866-411-4349 to speak with a representative. Thank you.
Thursday, December 01, 2011 08:24 AM
ProActive Sports Zoo Headcover Variations
| Model | Size | Availability | Price |
| --- | --- | --- | --- |
| Kong | 460cc | In Stock | $ 18.89 |
Customers who bought ProActive Sports Zoo Headcover also bought

Daphne's Just For Fun Headcovers
Wide Variety, High Quality Material, Add Personality to Your Bag

Champ Zarma FLYTee™ 2 3/4" Colored Golf Tees
Durable Design, 6 Prong Head, Contoured Cup, Biodegradable, Top Performance For All Golfers

Charter Unputtable Trick Golf Ball
An unpredicatble, maddening, hilarious putting gag
The full manufacturer's warranty from ProActive Sports is only valid when the ProActive Sports Zoo Headcover is purchased from an Internet Authorized Dealer. We will match any Internet Authorized Dealer's best price on the ProActive Sports Zoo Headcover. The ProActive Sports Zoo Headcover may be referred to by the following terms: 010027410638, HZKONG-460.
<![if !IE]> <![endif]>
Phone
Customer Service Hours
Mon-Fri: 8am-7pm CST
Saturday: 9am-5pm CST
Address
Discount Golf World
2828 Broadway St
Quincy, IL 62301
Email Sign Up!
Sign up for news and sale notices. Be the first to know!