Discontinued
This item is no longer available
These items may be similar: Backpack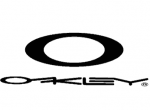 Authorized Dealer
Oakley Gearbox LX Plus Backpack 921041 Details
The gearbox hauls large loads with comfort and stability for years to come. The air mesh back panel keeps air flowing when the pack is strapped on, and the front-access stash pocket organizes your scholastic materials for a full day of classes.
100% Polyester

Imported

100% polyester lining

Zipper closure

16.5" shoulder drop

Machine Wash

20" high

12.5" wide

Polyester construction proves its toughness every day

Multiple pockets hold your valuables for easy access

Fleece-lined eyewear pocket protects sunglasses
Oakley Gearbox LX Plus Backpack 921041 Reviews
Thanks for taking a moment to learn about our "Verified" designations.
We employ verification processes to build credibility and promote product reviews.
Verified Buyer
An individual who has purchased the reviewed item from our company and submitted their review using a process that verifies purchase history. This designation ensures the actual buyer is reviewing the purchased item.
Verified Reviewer
An individual who has confirmed their email address using our validation process. This designation ensures that product reviewers are using their real email addresses.
The full manufacturer's warranty from Oakley is only valid when the Oakley Gearbox LX Plus Backpack 921041 is purchased from an Internet Authorized Dealer. We will match any Internet Authorized Dealer's best price on the Oakley Gearbox LX Plus Backpack 921041.
<![if !IE]> <![endif]>
Phone
Customer Service Hours
Mon-Fri: 8am-7pm CST
Saturday: 9am-5pm CST
Address
Discount Golf World
2828 Broadway St
Quincy, IL 62301
Email Sign Up!
Sign up for news and sale notices. Be the first to know!