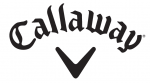 Callaway Hybrid Golf Clubs have elongated , narrowface profile that creates a low center of gravity to get the ball airborne quickly and easily, optimized club lengths deliver more clubhead speed for greater distance than long irons for more control for greater accuracy. OptiFit System offers two center of gravity position Draw and Neutral.
Phone
Customer Service Hours
Mon-Fri: 8am-7pm CST
Saturday: 9am-5pm CST
Address
Discount Golf World
2828 Broadway St
Quincy, IL 62301
Email Sign Up!
Sign up for news and sale notices. Be the first to know!