In Stock
Ships within 24 hours
Item is in stock and ready to be shipped as soon as the order is processed. Item usually ships within 1 business day. Products ordered after 4PM or on weekends will ship the following business day.
Ships within 24 hours
$149.99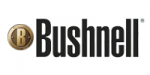 Authorized Dealer
Bushnell Wingman Speaker Details
Unleash you inner DJ on the course with Wingman. This "first of its kind" product combines high quality audio with the ability to receive audible GPS distances, conveniently mounts to your cart bar via BITE magnetic technology.
Wingman features outstanding sound quality. Connect your music source, and the Bushnell Golf App for an experience unlike anything else on the course.
Simply push the button on the detachable remote to get audible front, center and back distances from 36,000+ courses worldwide through Wingman.
Integrated BITE magnetic technology makes attaching the Wingman right on a cart bar easy.
The rechargeable battery of the Wingman is long lasting and provides up to 10 hours (2 rounds of golf typically) on a charge.
The Wingman speaker includes a built-in USB port for charging other devices
Powered by the free Bushnell Golf App (pairing required), the Wingman provides audible GPS distances throughout your round.
The mobile app also includes : Score Tracking, GPS Distances, Tee Time and 3D Flyovers
Bushnell Wingman Speaker Reviews
Thanks for taking a moment to learn about our "Verified" designations.
We employ verification processes to build credibility and promote product reviews.
Verified Buyer
An individual who has purchased the reviewed item from our company and submitted their review using a process that verifies purchase history. This designation ensures the actual buyer is reviewing the purchased item.
Verified Reviewer
An individual who has confirmed their email address using our validation process. This designation ensures that product reviewers are using their real email addresses.
You May Be Interested In One of These Products

Bushnell Wingman Speaker
LISTEN TO YOUR MUSIC AND GET AUDIBLE GPS DISTANCES.
The full manufacturer's warranty from Bushnell is only valid when the Bushnell Wingman Speaker is purchased from an Internet Authorized Dealer. We will match any Internet Authorized Dealer's best price on the Bushnell Wingman Speaker. The Bushnell Wingman Speaker may be referred to by the following terms: 361910.
<![if !IE]> <![endif]>
Phone
Customer Service Hours
Mon-Fri: 8am-7pm CST
Saturday: 9am-5pm CST
Address
Discount Golf World
2828 Broadway St
Quincy, IL 62301
Email Sign Up!
Sign up for news and sale notices. Be the first to know!