You May Be Interested In One of These Products

Bushnell Tour V4 Laser Rangefinder
PinSeeker Technology, 5x Magnification, Water Resistant

Bushnell Tour V4 Shift Rangefinder
JOLT Technology, Slope-Switch Technology, Stable-Grip Technology
Discontinued
This item is no longer available
These items may be similar: Rangefinder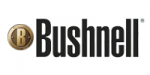 Authorized Dealer
Bushnell Pro X2 Rangefinder Details
All of Bushnell Golf's industry-leading laser rangefinder innovations are packed into the Pro X2. Tour-trusted Slope-Switch Technology engages Bushnell Golf's patented Slope Technology to give the golfer compensated distance based the hole's incline/decline - and turns off for a USGA-conforming device when needed. There's PinSeeker with JOLT Technology to eliminate any doubt that you have locked onto the flag. All of it is wrapped in fully-waterproof metal housing to give the golfer the ultimate golf laser rangefinder.
Slope-Switch Technology
Rubber Armored Metal Housing
IPX7 Fully Waterproof
PinSeeker with JOLT Technology
Accurate to a 1/2 yard
Ranges 5-1,300 Yds; 450+ Yds to a Flag
Dual Display Technology
6X Magnification
2nd Generation E.S.P.
Fast Focus System
Stable-Grip Technology
Bushnell Pro X2 Rangefinder Specifications
Bushnell Pro X2 Rangefinder Specifications
Magnification x Object Lens
Dimensions
Weight
Battery Type
Eye Relief
Exit Pupil
Field of View
Optical Coatings
Display
Range
Ranging Accuracy
Waterproof
Built-in Accessory Mount
6mm x 21mm
1.5" x 4" x 3"
8 oz.
3-Volt Lithium (CR-2)
16mm
3.5mm
393' at 1,000 Yards
Fully Multi-Coated
Dual Display Technology
5-1,300 Yards
1/2 Yard
Yes
No
Bushnell Pro X2 Rangefinder Reviews
Thanks for taking a moment to learn about our "Verified" designations.
We employ verification processes to build credibility and promote product reviews.
Verified Buyer
An individual who has purchased the reviewed item from our company and submitted their review using a process that verifies purchase history. This designation ensures the actual buyer is reviewing the purchased item.
Verified Reviewer
An individual who has confirmed their email address using our validation process. This designation ensures that product reviewers are using their real email addresses.
You May Be Interested In One of These Products

Bushnell Tour V4 Laser Rangefinder
PinSeeker Technology, 5x Magnification, Water Resistant

Bushnell Tour V4 Shift Rangefinder
JOLT Technology, Slope-Switch Technology, Stable-Grip Technology
The full manufacturer's warranty from Bushnell is only valid when the Bushnell Pro X2 Rangefinder is purchased from an Internet Authorized Dealer. We will match any Internet Authorized Dealer's best price on the Bushnell Pro X2 Rangefinder.
<![if !IE]> <![endif]>
Phone
Customer Service Hours
Mon-Fri: 8am-7pm CST
Saturday: 9am-5pm CST
Address
Discount Golf World
2828 Broadway St
Quincy, IL 62301
Email Sign Up!
Sign up for news and sale notices. Be the first to know!